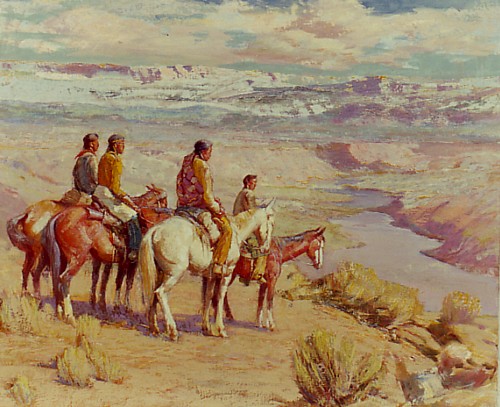 Oscar Berninghaus
(1874 - 1952)
"Riders on the Rio Grande", Oil on canvas, 25 x 30 inches
SOLD
Call (800) 833-9185 or e-mail to info@kargesfineart.com for further information
Are you interested in selling or consigning your painting
by Oscar Berninghaus?
William A. Karges Fine Art is internationally known as one of the premier galleries specializing in historically important Early California and Taos Founders' paintings executed between 1880 and 1940


Two California gallery locations, in Carmel at Dolores and 6th Street, and Santa Monica at Bergamot, 2525 Michigan Ave., T-3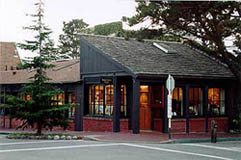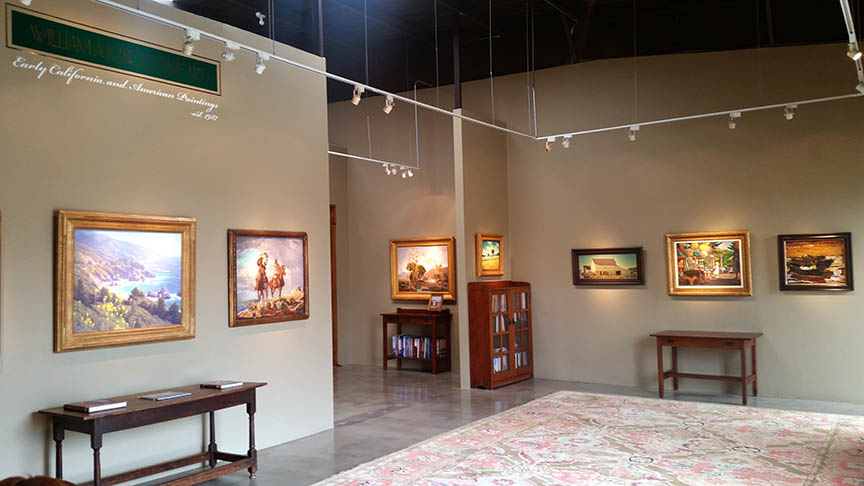 The Karges galleries handle all purchases and consignments on a personal and private basis since our founding in 1987


Known for its superior level of scholarship and museum quality publications


Please contact us about paintings that you would like to sell, at (800) 833-9185, by e-mail at info@kargesfineart.com, or click here now to request a free opinion of the value of your your painting today by our experienced staff.
Oscar Berninghaus Biography
A founder in 1898 of the Taos Society of Artists, Oscar Berninghaus excelled at drawing animals and figures in contemporary garb in Southwestern landscapes. Many of his early paintings were Impressionistic, "suffused with color and light". (Gerdts 254)

He was born in St. Louis, Missouri and developed an interest in art through his family's lithography business. He attended night classes at the St. Louis School of Fine Art. In 1898, he was on an illustration assignment for "McClure's" magazine, which took him for the first of many times into New Mexico and Arizona. He had heard of the special beauty of Taos and there met Bert Geer Phillips, who was already a resident, and Phillips invited him to return.

This visit began a tradition of spending the winter months in St. Louis and the summers in Taos. He remained active in both communities, and for many years designed the costumes and floats for the Veiled Prophet parade, a famous annual event in St. Louis.

He also did a series of western scenes commissioned by the Anheuser-Busch Brewing Association to promote a manly, ruggedness theme in their products and to enhance their image as good Americans, an image that was being attacked by suffragettes. In this capacity and without visiting the area, Berninghaus did a painting titled "Old Faithful, Yellowstone" in 1914, which was used as a calendar illustration in the series.

Berninghaus was a sketch artist for the Denver and Rio Grande Railroad to depict landscape of Colorado and New Mexico. In 1912, he joined the founding members of the Taos Society of Artists, whose goal was to promote sales of their work in Taos and other markets. In 1919, he bought an old adobe house near Taos overlooking the town and in 1925 settled there permanently.

He did some painting in surrounding states including Phoenix, Arizona in 1931, where he painted a five lunette mural at the Post Office building of the opening of the west.

His style was one of short, quick brush strokes, which gave his work a unique texture. Early in his career, he painted on site, but later from memory, which was described as being extremely accurate. One of the reasons he was committed to the Taos Art Colony was that he believed it was a distinctly American art, something definitive of subject matter unique to this country. He depicted Indians in a realistic, unromaticized way, going about their lives as they actually did in twentieth-century New Mexico.

Source:
Michael David Zellman, "300 Years of American Art"
Peggy and Harold Samuels, "Encyclopedia of Artists of the American West"
Peter Hassrick, "Drawn to Yellowstone"
William Gerdts, "American Impressionism"